Bernie Taupin's star-studded art exhibition

Lady Victoria Hervey joined Kiefer Sutherland and a whole host of stars at lyricist Bernie Taupin's art exhibition in London on Friday.
Bernie, who is known for his work with Elton John, is making his debut as a visual artist at the Images Gallery in Central London.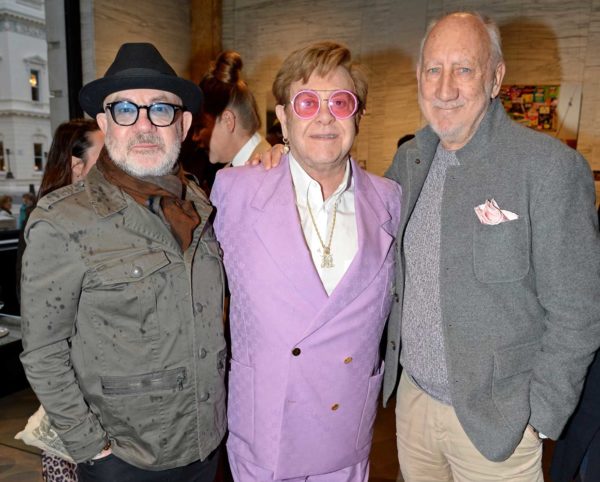 The event saw him unveil a unique exhibition of collaborative art, re-imagining the photographs of his friend for five decades, Terry O'Neill, entitled: Called Taupin and O'Neill: Two Sides of the '60.
The very private star told The Guardian in a rare interview: 'I'm by no means Greta Garbo, but I couldn't do the kind of things that he [Elton] does. He's probably one of the most identifiable characters in the world and it's tough to live in that bubble. I couldn't do that.
He revealed that when he works on his art he enjoys listening to jazz but avoids his own songs: 'I think you have to be of a certain ego to sit around listening to your own.'
This article was originally published by Daily Mail