They are one of the most successful songwriting duos in pop music, but while the musician Elton John is the ultimate flamboyant showman, the lyricist Bernie Taupin has always preferred to be out of the spotlight.
However Taupin, who has been writing songs with John for more than half a century, will now take centerstage – as a visual artist – with his first UK exhibition taking place next month at the Iconic Images gallery in central London.
In a rare interview, he told the Guardian: "I'm by no means Greta Garbo, but I couldn't do the kind of things that he [John] does. He's probably one of the most identifiable characters in the world and it's tough to live in that bubble. I couldn't do that.
"He's absolutely exemplary at it, but I like to be able to go to the market on my own and go and get my coffee in the morning. I keep very much to myself. I'm a very private person. I don't enjoy celebrity that much," he added.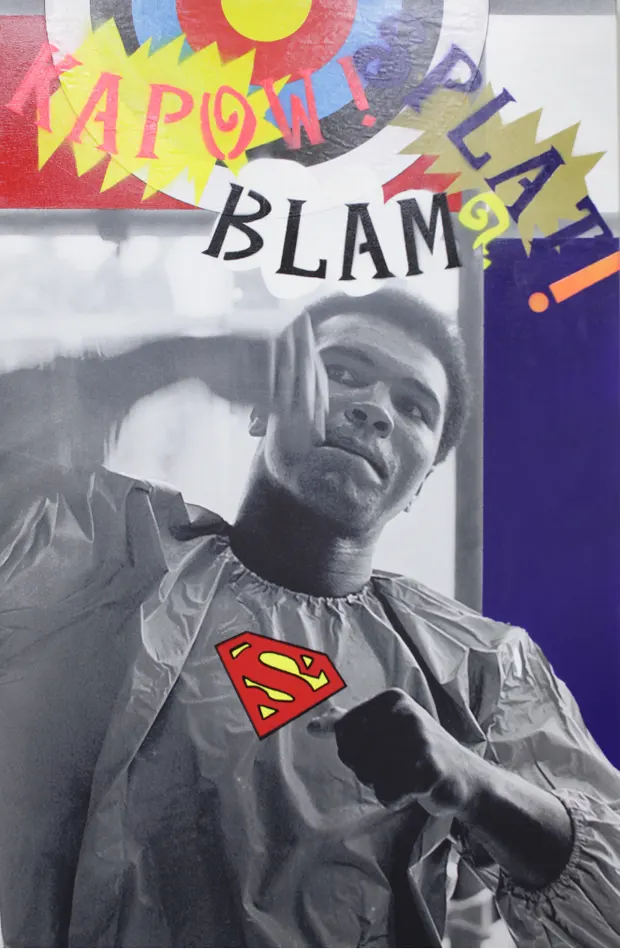 Art has been a lifelong passion for Taupin and, if he had not got lucky as a songwriter, he might well have pursued it as a career. The son of a farmer from Lincolnshire, he met John in London in 1967, after they each answered the same record company advertisement for songwriters. Taupin was 17 and could not write melodies, and the singer and pianist John – then still known as Reginald Dwight – was 20 and could not write lyrics.
They hit it off immediately, becoming the closest of musical partners, the lyricism of Taupin's words inspiring John's melodies. Their many classic songs include Rocket Man, Crocodile Rock, Candle in the Wind, Sorry Seems to Be the Hardest Word, Goodbye Yellow Brick Road and Daniel.
The duo have always written separately. Taupin says he has written dozens of new songs, but they are in an early stage and he has yet to show them to John: "Too early to say anything about that right now," he adds.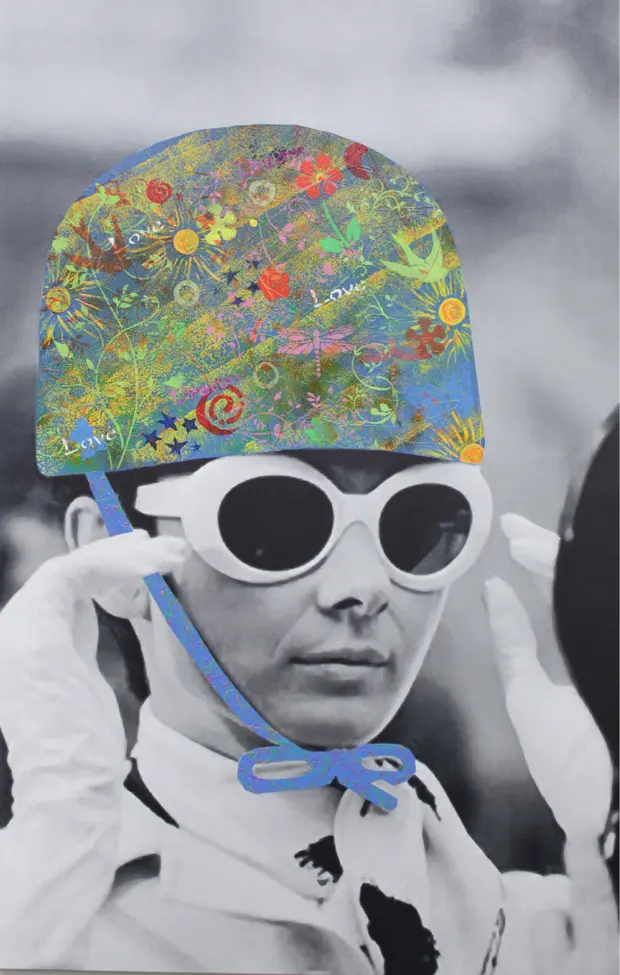 Since 1970, Taupin has lived primarily in the US, where he has had exhibitions of his abstracts and mixed-media pieces with found objects, among other works.
His show at the Iconic Images gallery is inspired by his friend, the photographer Terry O'Neill, whose shots captured the spirit of the pop and film worlds of the 1960s and 1970s.
Called Taupin and O'Neill: Two Sides of the '60s, the exhibition features 15 mixed-media paintings, each a pop-art reworking of one of the photographer's images of famous faces of the decade, including Audrey Hepburn, John Lennon and Queen Elizabeth: "The 1960s were very alive and colourful," says Taupin. "Times were changing rapidly and these were the people that were on the cusp of that change … They were the lights that burned brightest."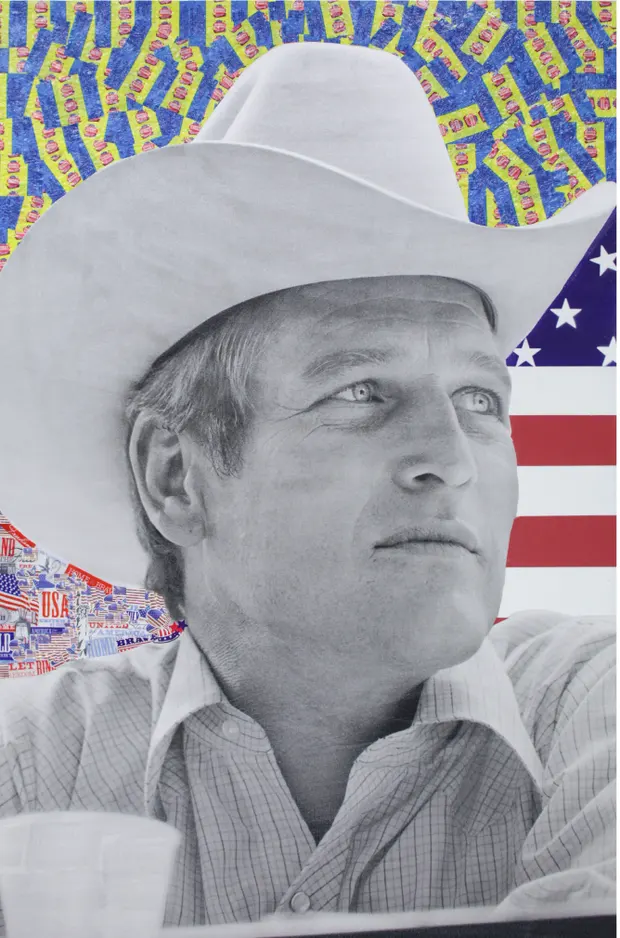 Before O'Neill's death in 2019, they had collaborated on the project, Taupin says. "[Terry was] very keen … We didn't really know how or when to present them. That's why they got pushed into the background for a while."
Discussing the reworked images, he said: "The portrait of Paul Newman, for instance, is a combination of acrylic spray paint and bubblegum wrappers … [With] the portrait of the Queen and Prince Philip, I took out the tapestry that's in the rear of them and filled it in with [a collage of] things that are wholly English [including Marmite and custard wrappers].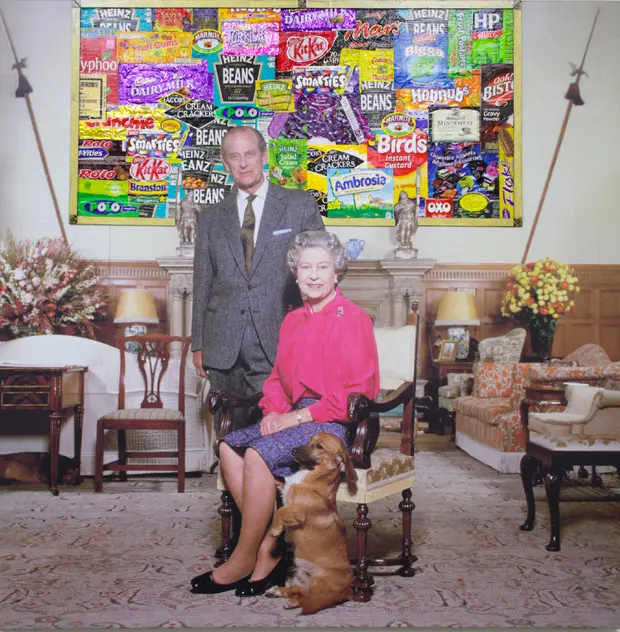 "The thing about this particular exhibition is it's all done in great good humour … Hopefully, [it'll] make you smile."
While Taupin speaks of feeling a "little gun-shy" about unveiling his work in the UK – "I'm always wary of how people react to things" – he pays tribute to O'Neill: "Terry was such a dynamic photographer … When you did a photo session with Terry – usually photo sessions are laboured and time-consuming – he made them fun. It was like having your picture taken by an East End barrow boy. He got the very best out of the best. You can see that totally in his work."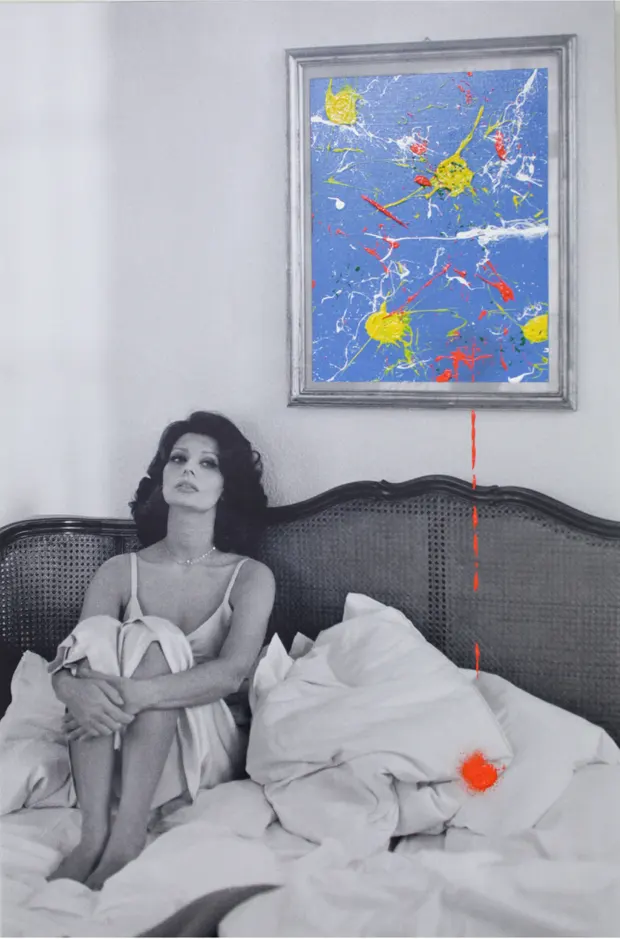 When Taupin is working on his art, he listens to music, everything from jazz to blues: "I'm not much of a pop guy."
He does not listen to songs that he co-wrote with John: "I think you have to be of a certain ego to sit around listening to your own."